Rock Bottom Servers & Host / Hostesses job in Warrenville, IL
Company

Rock Bottom

Job Title

Servers & Host / Hostesses

Job Type

Full-time, Part-time

Est. Wages

Location

RB Warrenville - Diehl Rd. - IL
Warrenville, IL 60555

Last Active

+30 days
Servers & Host / Hostesses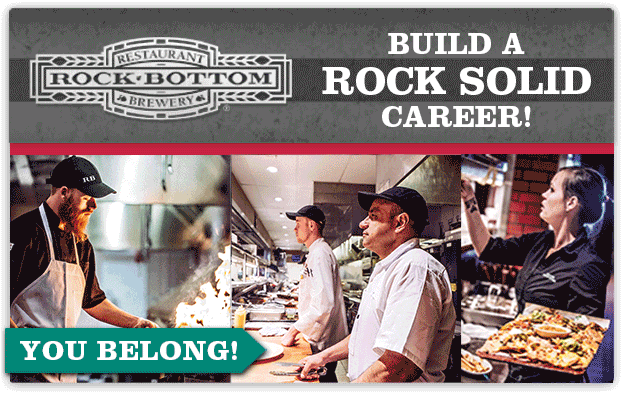 Like most great ideas, Rock Bottom started out as a simple thought: create the best place
for friends to share a beer and a bite. Fast forward twenty plus years and you will find
Rock Bottom in 38 locations (and counting) with over 700 original brews and more than
125 industry awards.
The Rock Bottom vision starts with a great team. We help our restaurants see this vision
by empowering our people to take care of their Guests, while having fun and producing
a made-from-scratch product.
NOW HIRING:
• Servers
• Host / Hostesses
Life begins when You've Hit Rock Bottom®!
As a team member, you'll enjoy:
• Competitive Wages • Excellent Benefits • Flexible Schedules
• Advancement Opportunities • Employee Discounts & More!
http://www.rockbottom.com
---

| Server | Servers | Waiter | Waiters | Waitress | Waitresses | Food Server | Servidor | Servidores | camarero | Los camareros | camarera | camareras | Servidor de Alimentos | Servidor de la comida | Mesero | Mesera | Host | Hostess | Host Staff | Front Desk | Greeter | Receptionist | Reservationist | Hostesses | Hosts | anfitrion | anfitriona | Recepcion | FOH | Front of House | Restaurant Job | Hourly Job | Restaurant Hourly Job | Restaurant Job | Hourly Job | Restaurant Hourly Job | Rock Bottom | Craftworks
Additional Info
Job Industries
Posted: 2018-07-25
Browse similar jobs (70)
Red Lobster
Full-time, Part-time
1036 N Route 59


Aurora, Illinois 60504
Updated this week
Denny's
Part-time
4330 Fox Valley


Aurora, Illinois 60504
Updated in the last 2 weeks
Red Lobster
Full-time, Part-time
902 Commons Dr


Geneva, Illinois 60134
Updated this week