Old Chicago Dishwashers, Line & Prep Cooks job in Apple Valley, MN
Company

Old Chicago

Job Title

Dishwashers, Line & Prep Cooks

Job Type

Full-time, Part-time

Est. Wages

Location

OC Apple Valley - Glazier - MN
Apple Valley, MN 55124

Last Active

+30 days
Dishwashers, Line & Prep Cooks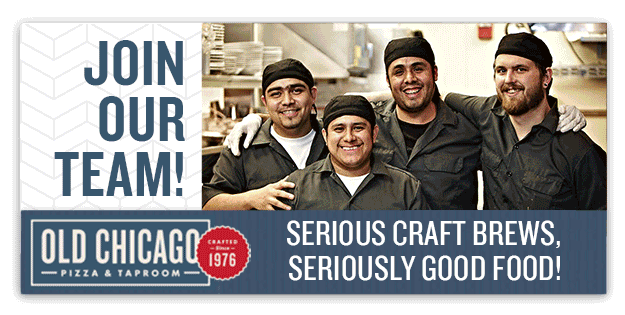 Craft beer isn't just a trend to us. It's a way of life. After 40 years of serving up the highest
quality beers, great food and good times, the vibe at Old Chicago keeps getting better.
After drawing our first pint in 1976, we've continued to pull some impressive local and
international beers at over 100 locations. We still build our pizzas and taproom fare from
scratch - one delicious, fresh ingredient at a time, but the most important ingredient is YOU!
NOW HIRING:
• Line & Prep Cooks
• Dishwashers
If you're dedicated to delivering perfectly crafted experiences every time
and want to have fun while doing so, then we want to hear from you!
As a team member, you'll enjoy:
• Competitive Wages • Excellent Benefits • Flexible Schedules
• Advancement Opportunities • Employee Discounts & More!
---


| Cook | Cooks | Line Cook | Line Cooks | Prep Cook | Prep Cooks | Kitchen Prep | Kitchen | Cocineros | Jefe | Jefa | Cocinero | Cocinera | Cocineras | Culinary | Dish | Dishwasher | Dish washer | Dish Pit | Dishes | DMO | Dish Machine | Dish Machine Operator | Lavador | Lavadora de Platos | Lavadora Secadora | Lavaplatos | HOH | Heart of House | BOH | Back of House | Restaurant Job | Hourly Job | Restaurant Hourly Job | Restaurant Job | Hourly Job | Restaurant Hourly Job | Old Chicago Pizza | Craftworks
Additional Info
Job Industries
Posted: 2018-11-28
Browse similar jobs (178)
Baker's Square
Part-time, Full-time
15200 Cedar Avenue


Apple Valley, Minnesota 55124
Updated today
Famous Dave's
Full-time, Part-time
7593 147th Street


Apple Valley, Minnesota 55124
Updated in the last 30 days
Red Robin Gourmet Burgers
Full-time, Part-time
Saint Paul, Minnesota 55124
Updated today