*** IMMEDIATE OPENINGS - APPLY TODAY - INTERVIEWING DAILY ***
You're going to love working with us. We go above and beyond to provide a safe and enjoyable working environment. Our office staff provides quick and knowledgeable support around the clock, allowing our Home Health Aides to focus on the part of the job they enjoy, caring for another. Our Home Health Aides are like family to us. At Home Instead, you won't be treated like just another worker because our Home Health Aides are the heart of what we do. But don't just take our word for it, below are some recent comments from our CAREgiving staff:
"The genuine concern and consideration they show as an employer."
-Pam E.
"I enjoy having the one on one contact with our clients. It's so gratifying to be able to care for them and take care of their daily needs. Doing things for them that they're not able to do for themselves.
Helping our clients and their families with regular household chores is so important to them."
-Bob D.
"I am really [enjoying] working at Home Instead. Also, no matter what question, problem, or news, I need to talk to someone about there is always someone there."
-Stacie S.
Our mission is to change the face of aging here in Southwest Florida. We do this by hiring compassionate and trust-worthy people who have the heart to care for seniors. We provide them with world-class instruction, 24/7 live support, and a positive and uplifting working environment and match them with seniors who need them in order to remain in their home, where they desire to be.
Responsibilities:
Provide companionship and engagement in activities
Provide comfort and emotional support
Perform domestic and household tasks
Transport and accompany clients to a doctors office or hospital
Assist with clients' personal care activities such as bathing, grooming, dressing, assisting with toileting
Maintain clients' care records and document provided services
Help clients maintain a safe living environment
Requirements:
Caring and compassionate personality
Dependable and responsible
Reliable car
Complete our Home Health Aide and Alzheimer's instruction classes
Proficiency in English
Valid driver's license
4 years of driving experience
21 years of age or older
Rewards:
Competitive starting hourly rate of $13/hr ($14/hr licensed CNA)
Mileage reimbursement (when using HHA's automobile)
Major medical insurance (employer contribution for full-time employees)
Dental Insurance
Vision Insurance
Direct Primary Care healthcare plan option
401K
24/7/365 live, local support
Paid training
On-site CPR certification
The rewarding job of helping others remain independent and in their homes
Questions: Call Sandy directly at 239-791-7765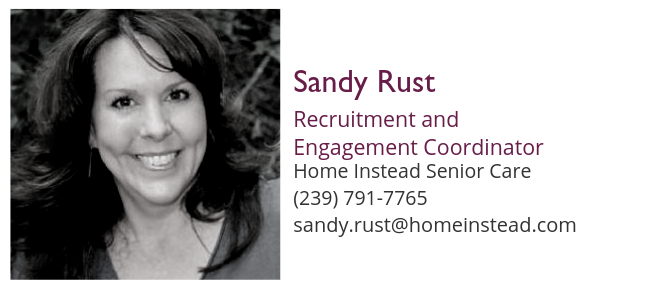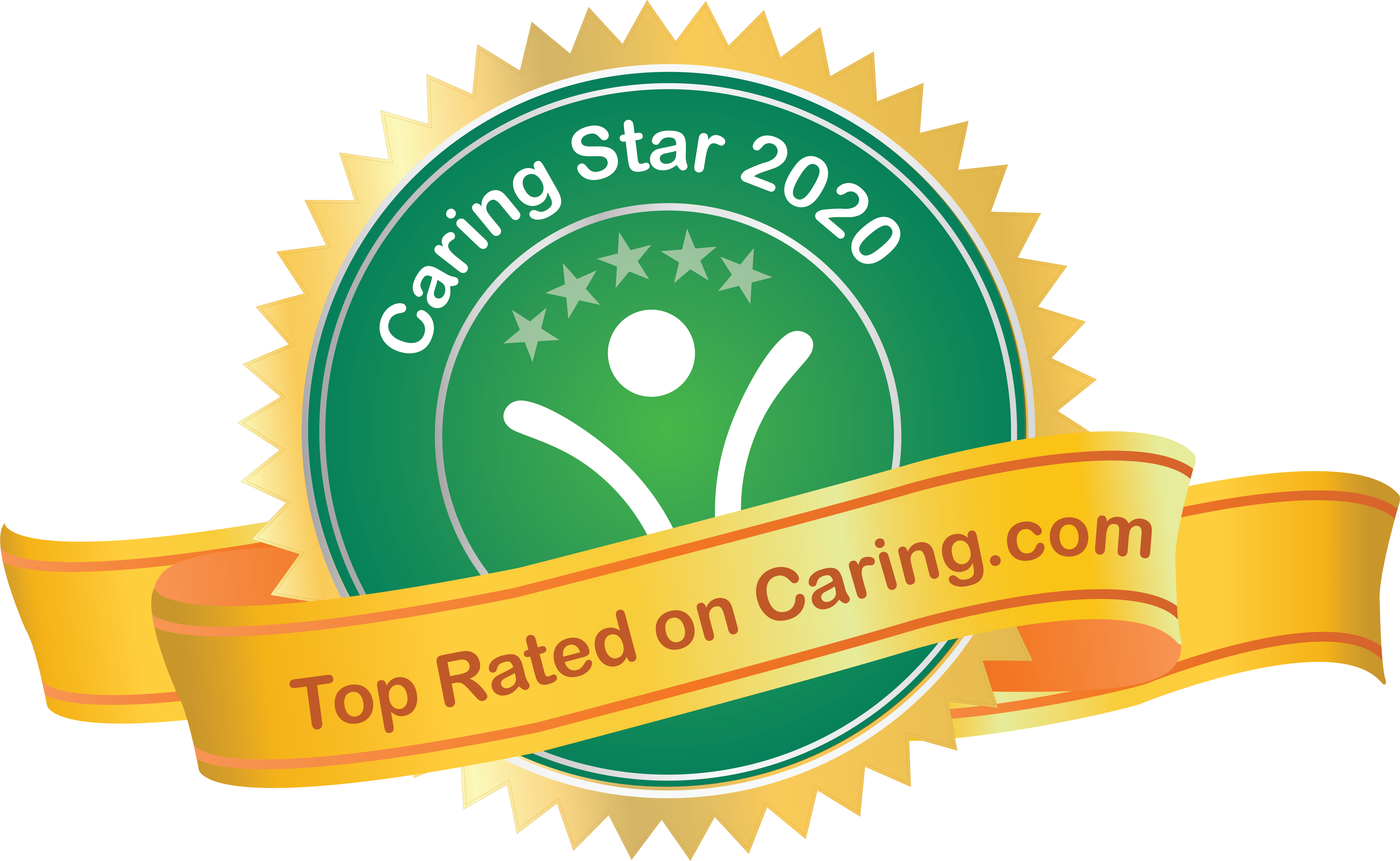 Each Home Instead franchise is independently owned and operated.